166.
Vacuum table
Vacuum ironing table with electrically-heated utility buck (1150 x 380 x 260 mm.).
Complete with:
– built-in vacuum unit 0,60 Kw
– adaption to fit n° 1 swing-arm.
discover our types of products
Products
IRONING FINISHING TECHNOLOGY
We design and manufacture professional ironing machines for the clothing industry and the major fashion houses.
continue >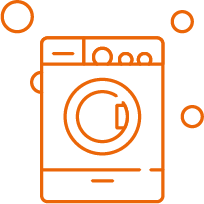 LAUNDRY
We design and sell ironing machines for commercial and industrial laundries all over the world.
continue >