Macpi is happy to announce the launch in Italy of the shirt ironing machine mod. 291. Long used in Europe, this innovative technology finally arrives on the Italian market to simplify the shirt ironing operations of industrial laundries and is programmable according to customer needs for a highly personalized experience.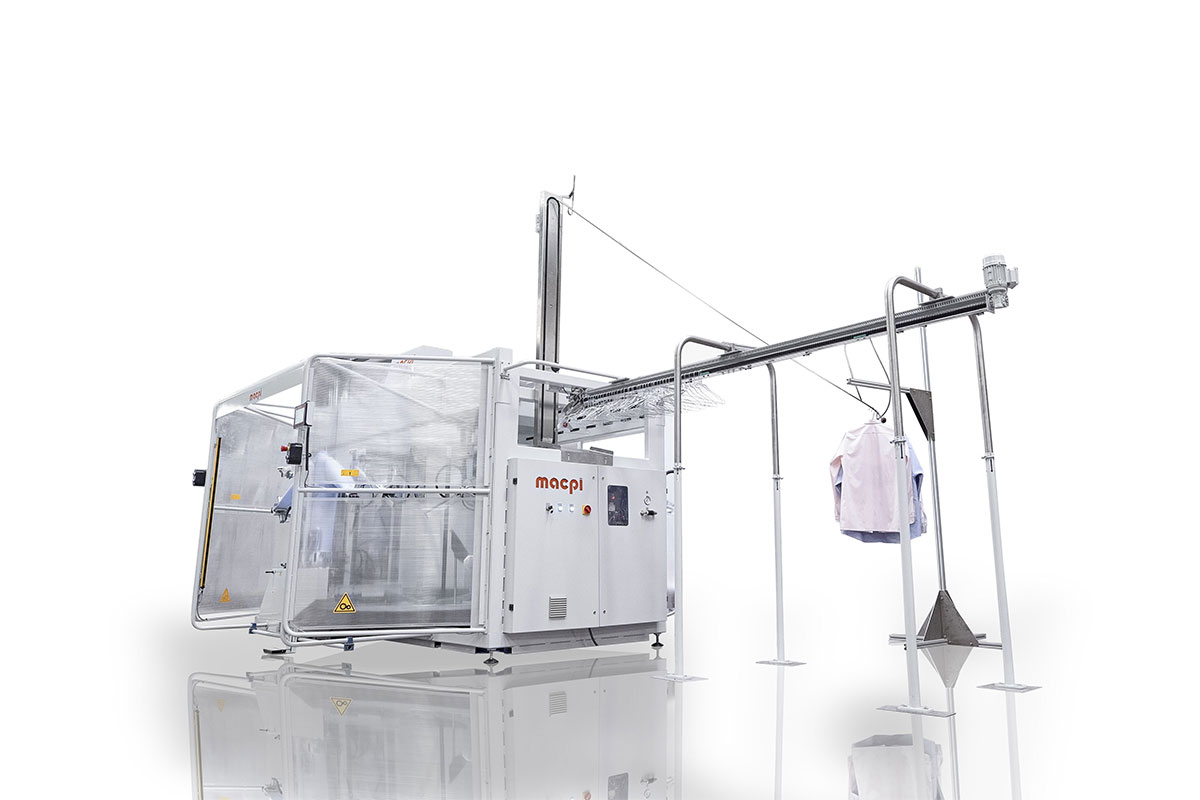 Industrial machine for shirt ironing. Features and benefits
Organized in four work stations (loading - steaming - blowing - automatic unloading), the shirt ironing machine returns
perfectly finished and crease-free garments
. Very simple to use, thanks to the blowing system active even during the rotation of the dummies, the technology is designed to optimize each work phase, guaranteeing an
increase in productivity
and a
drastic reduction in downtime
.
The short video shows the operation of the machine:
Tra i
vantaggi
evidenziamo:



Automatic loading of hangers;




Four rotating mannequins that blow hot air even during rotation;




Steaming of the manikin for thorough sanitization and a perfect final result;




Pliers with adjustable tension specially designed to gently stretch the sleeves so as to avoid the formation of folds;




Recovery of hot air which is reused for blowing;




Simplified cleaning of the air filter;




Automatic unloading of shirts directly on hangers.



In addition to automatic loading and unloading, there are many features that simplify the operation of the machine operator. Among these, the presence of
mannequins with a lower height
than the competition to make the operator's work less tiring in the movements, practical
foot controls
and the touch screen to set the work cycle according to your needs. To give greater safety
the start / stop button
or for immediate interruption in case of emergency.
For all the details on the Macpi shirt ironing machine and to request information
click here
.